Good Morning Readers! As you saw last week I posted the final article in my Acts of Confederation Project that tied up a massive but far more organised undertaking. So what is going to happen with the suddenly free Wednesday slot on the blog? Well, I aim to continue to use Wednesday's for project work and to that end to fill up the rest of 2020 I plan on producing two short-run projects that will take me from Mid-March to the end of December. Rather than just throw you, my readers, into the projects without so much of a break I'll introduce them to you with this entry so when the first project ends it can flow seamlessly into the second one.
HomeTown
Starting in mid-march I'll be exploring my own hometown of Milton, Ontario. While Milton has been featured in several projects such as some of my '52' projects I've never done a project that is just about Milton. The project will not only explore my own stories and locations in the town that are important to me, but it will also look at some of the town's iconic buildings. The whole idea grew out of the desire to ensure certain historical buildings were captured before anything major happened. I'm specifically speaking of the old P.L. Robertson factory on Bronte Street, which has been in limbo since about 2002. And while it still stands now, you never know what could happen. Each week I'll feature a single image, shot on Ilford FP4+ in 4×5 developed in Pyrocat-HD. The project will run for twenty-four weeks and wrap up by the end of the Summer. While I didn't get everything shot as quickly as I would have liked (weather and other things happen), I am processing a majority of the images tonight, however! I'm also heading out again Saturday morning to wrap thing up and will even get the sheets processed that night.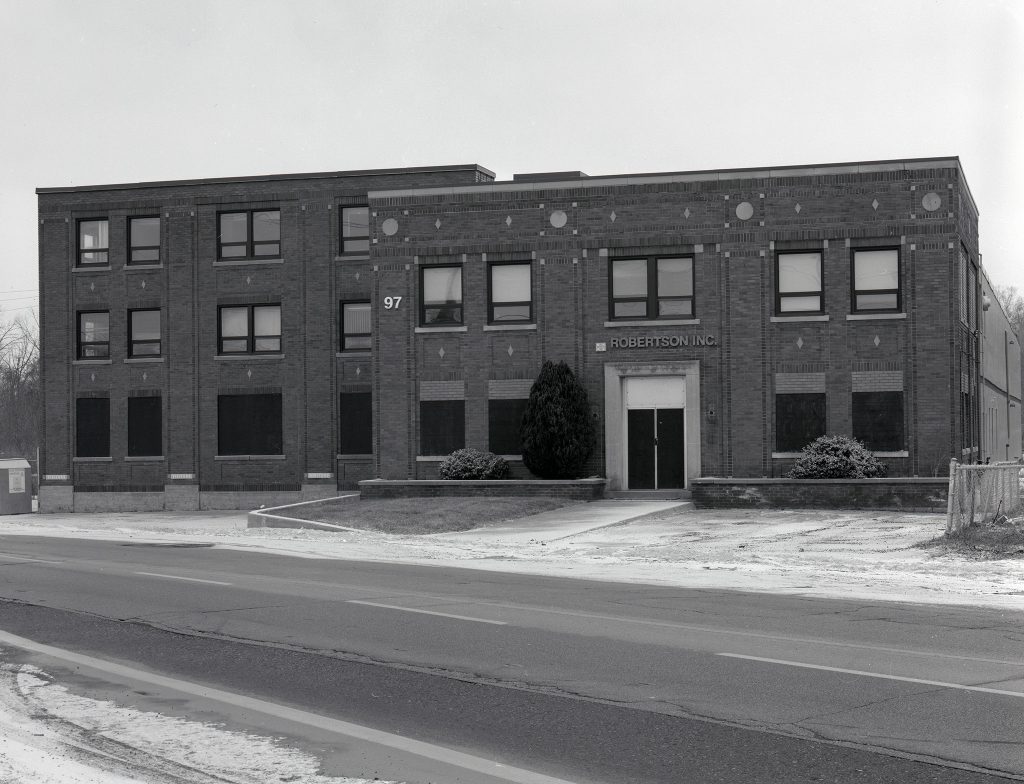 The Canal
The remainder of the year will be focused on a project surrounding the Welland Canal. And while the Welland Canal was featured twice in Acts of Confederation. I quickly realised through my research that the Canal had a larger story to tell that existed outside of the scope of 1867. I'll be collecting all the images in a single day during a week off in the summer, hoping to capture enough images to tell the stories for the remainder of the year (about seventeen posts) about the canals, the people, the places, and the history of the entire story of the canal from conception to what the modern canal is today. Going above and beyond the surface, I explored in 1867. The goal is to use my Minolta Maxxum 9, all it's lenses and Kodak Tri-X 400 to complete the project.
But what about next year you might be asking? I'm planning a return of a 52 roll project that will again combine some of my favourite parts of past projects. I aim to use a single camera system, in this case, the Olympus OM-2n and any lens I have in OM-Mount. As for the film, I'm going with a strange choice Fomapan 400, it's not as bad as you think. The overall goal is to get myself familiar with the OM system and learn to appreciate everything about it and to dial in how to get the best results out of Fomapan 400. I'll also be using next year as a buffer, to collect images for another history project that grew out of 1867 about the railroad in Ontario. Until then, stay tuned next week for a rather special post I've been working on for several months on black & white film processing.