It seems that Lomography is starting to branch out from their usual suppliers. After the release of their Kino line last year with Berlin and Potsdam, which are in fact rebranded (and in the case of the first run of Berlin, re-spooled) ORWO N74 and UN54 respectively it is no surprise that this year they released two new films in their Kino line. But these weren't the usual fare that I've seen from Lomography, it seems they to have jumped on the Ultra-Low bandwagon and release two slow films. The first release, Fantomé is an ASA-8 film with lots of contrast and second is Babylon is an ASA-13 (Which I shot at ASA-12) with a rather pleasing smooth tonality. While I smashed the buy button on Fantomé I hesitated a bit on Babylon but eventually bought it also. While both are scheduled for reviews next year, the pre-purchase deal landed me five rolls of each. Enough film for the reviews and to give them a first look this year! In both cases, I developed the film in Ilford Ilfotec HC (1+31) to help work through that developer and I plan on using dilution H (1+63) next year for the official reviews.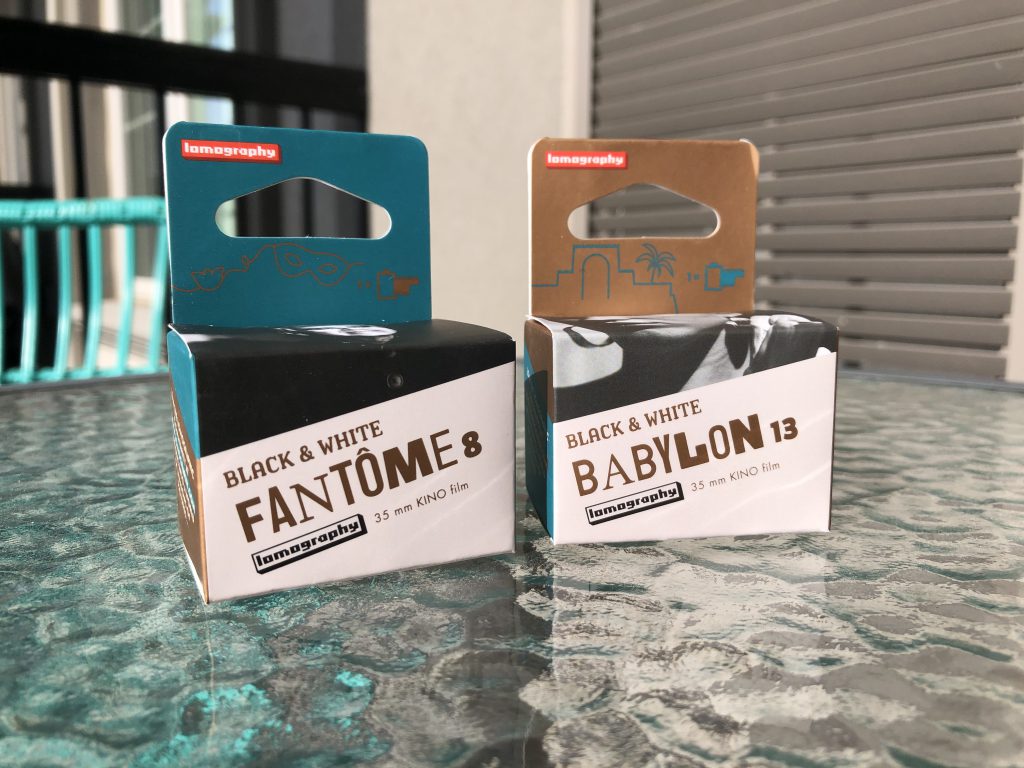 Lomography Fantomé 8
Alright, so I paid a little more attention to the test images when it came to Fantome, noting a lot of contrast. But despite paying attention I shot the test roll in the early morning under hard light. Silly me, so that's why I ended up with far more contrast. At least for the official review, it will be under duller conditions. And I have to say I rather like the results I got, the hard contrast has some mid-tones, no grain and super sharp. Plus despite being shot at ASA-8, the hard light allowed me to easily shoot handheld with decent shutter speeds, forgiving a bit wider aperture but when you're shooting 14mm you don't need a small aperture. The question is what is the actual film stock, the edge markings show the stock as ORWO DP31. DP31, a duplicating film for making positives from negatives. Panchromatic sensitivity and has a high-resolving power.
Lomography Babylon 13
Let's just say the day I used Babylon might not have been the best day to work with the film, the day started off overcast but my various weather apps were saying that we'd get some sun around 11:00 am, which is perfect as that is close to when I take my lunch. Except that the day continued to be overcast and rainy. That didn't stop me, after shooting Fantomé under super-contrasty light, something lower contrast would be a good idea. While these weren't shot under the best of conditions, I rather like the results. Far lower contrast, smooth tones. Sure some are soft but I leave that up to the fact my lens had been rained on and I was shooting at slower shutter speeds due to the slow film and low light. So the big question what film stock is Babylon 13, well according to the edge markings the stock is ORWO DN21. According to the ORWO site, DN21 is specifically designed for the production of black & white duplicate negatives from master positives, or internegatives from reversal negatives. It's panchromatic, low-speed, fine-grain, and sharp.
I'm looking forward to trying out both these films again with different developers in the case of HC-110 a whole different dilution along with different lighting conditions. The full review of Babylon 13 will be in April of 2021 (with images being captured in February, yes I'm crazy) and Fantome 8 in May of 2021 (image capture in March, also crazy). Until then you can pick up some stock of your own, if it hasn't sold out, over at the Lomography Store.