As a follow-up to part one, where the team tackled the black & white motion picture films that have been creeping into the still photography lane, on this episode, we're talking about the colour films that are available from the motion picture world that are becoming popular among still photographers as they are more readily available. But we are also bringing in some ringers, Bill Manning and Christina Haley from the Atlanta Film Co, to give us a breakdown and something Euphoric!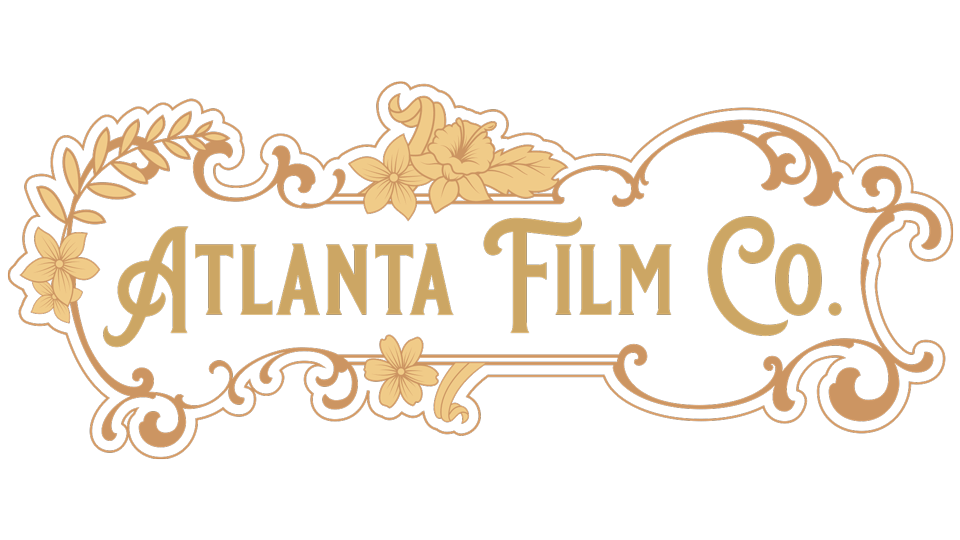 The Atlanta Film Co is a collaboration between Bill Manning (formerly of the Studio C-41 1 Hour Podcast), Christian Haley (Lab Manager) and Michael Beattie of Dunwoody Photo. Dunwoody was formed out of the former Wolf Camera when that store shut down to continue a full wet lab service, including film processing and true RA4 printing. Designed to serve the Dunwoody neighbourhood of Atlanta, GA, they quickly found themselves the only lab in the area that provided this service. But like all film shops these days, they began to see a major shortage of colour negative film that had gained popularity. So the Atlanta Film Co was formed to provide a ready supply of Kodak Vision3 motion picture film and to try ECN-2 processing for those using the film in their still cameras. ECN-2 processing is provided by the nearby Kodak Motion Picture Film Lab, and AFC makes two weekly runs to and from that lab. And the best part is that they offer up their worldwide sales and services (including ECN-2 processing)!
Kodak Vision3 Films
Kodak Vision3 is the latest version of a long-running line of colour-negative motion picture films. The first Eastman Colour Negative Films were introduced in 1950 and used the Eastman Colour Negative (ECN) process; the ECN-2 or Eastman Colour Negative Rev. 2 was introduced in 1974. These first films continued through 1968, and the Eastman Color Negative II introduced in 1974 continued to 1976. These were replaced by Eastmancolor Negative (1982-6), followed by EXR from 1989-96. The Vision line of films started in 1996, with Vision2 being introduced in 2002 and today's Vision3 films hitting the market in 2007. It should be noted that there was a good overlap of availability of Vision2 and Vision3 films. Today's Vision3 lineup includes 5219 or Vision3 500T, an ASA-500 Tungsten light balanced film, 5207 or Vision3 250D, an ASA-250 Daylight balanced film, 5213 Vision3 200T, an ASA-200 Tungsten light balanced film; and 5203 Vision3 50D an ASA-50 daylight balanced film. These films are available in the three major motion picture formats, including Super8, 16mm and 35mm. The one thing that sets Vision3 films apart from standard colour negative films is the remjet layer. This layer is designed to protect the film from the high-speed operation of a motion picture camera and prevent halation. Halation is that beautiful glow you get from films like Polypan F or CineStill 800T. It also means that Regular film labs cannot process Vision3 films because they will curse your name because you mucked up the machinery. And while you can process your Vision3 film in regular C-41 chemistry, which is technically cross-processing, the true method is the ECN-2 process. But what do the "T" and "D" designators mean? Well, that indicates the type of light they are balanced for, tungsten or indoor hot lights for studio and stage use and daylight for outdoor use. Now you can use both in different lighting, but you have to filter to adjust. For using tungsten-balanced films in daylight, use an 85B filter and for daylight-balanced films indoors, use an 80B filter.
Eastman Color Negative Rev.2 Processing
First introduced in 1974, Eastman Color Negative Rev. 2 or ECN-2 is more than chemistry; it's the entire process, including washes, baths, remjet removal, and the machinery. And it is no secret either, Kodak has published the entire process and put it online as a PDF. It starts with an alkaline-based pre-bath and power wash to remove the remjet layer, then runs through the developer, a sulphuric acid stop, bleach and fix. Separating the bleach and the fix allows filmmakers to get a washed-out look with a bleach bypass. Overall there are eleven steps laid out in the ECN-2 process. Of course, home development kits duplicate some of the ECN-2 processes, and while they are excellent, they just don't have the same level of precision as the full lab process. You get an image that comes out flat but gives plenty of flexibility for colour grading and makes the negatives easy to scan and adjust in post-processing to truly achieve your vision. And you can cross-process your usual C-41 films and get that flat look about them; ECN-2 and C-41 are close cousins of each other and get a slight shift in your colours and a flat contrast which again allows that flexibility. You can also get wild and cross-process your E-6 films in ECN-2.
Euphoric 100
Euphoric 100 is the latest product from the Atlanta Film Co, released at the end of October after several months of alpha and beta testing. Euphoric 100 is based around Eastman 7294 or Ektachrome 100D, a reversal film for motion pictures. It is available in Super8, 16mm and 35mm and most notability is used in the television show Euphoria. Bill was inspired by cinematographer Marcell Rév's use of the film in the show's second season and his cross-processing 7294 in ECN-2 chemistry. This inspired the name Euphoric 100, and the response has been mind-blowing. They had to pause orders initially to keep up with the sudden increase in demand. Not just on Euphoric but their regular Vision3 offerings. When cross-processing E-6 in ECN-2, you get a negative image, and scanning will give you a strong green hue. But with colour correction and grading work, you get a beautiful image. These will be a bit more grainy than normal and have strong contrast. When out shooting, you have to watch your exposure, it is still a slide film, so you have only four stops of latitude, but you can use that to your advantage.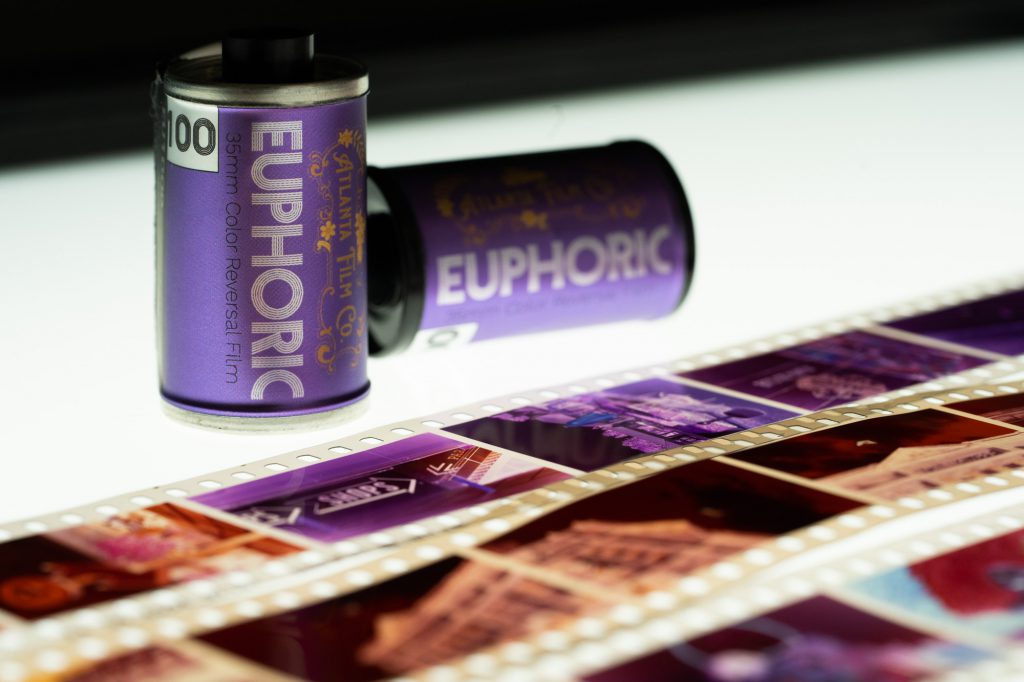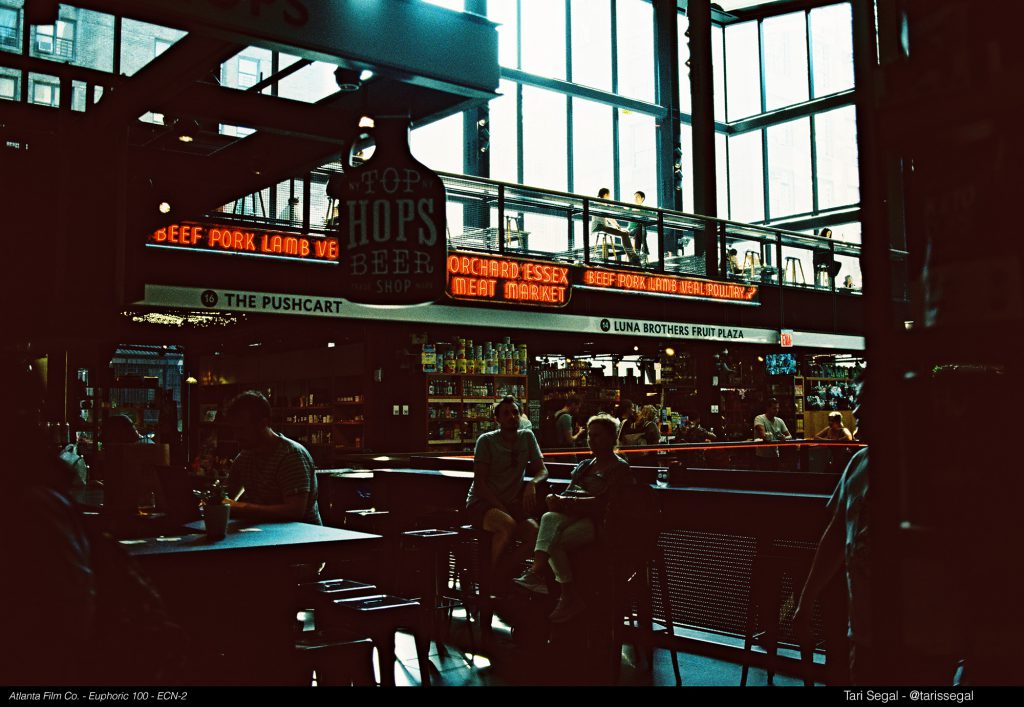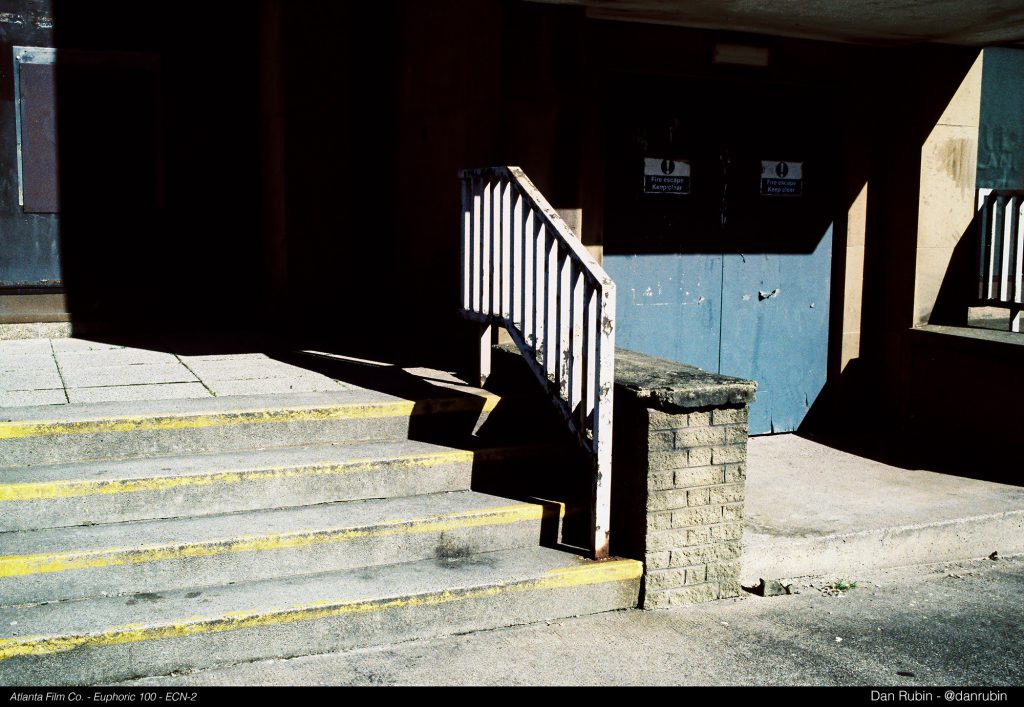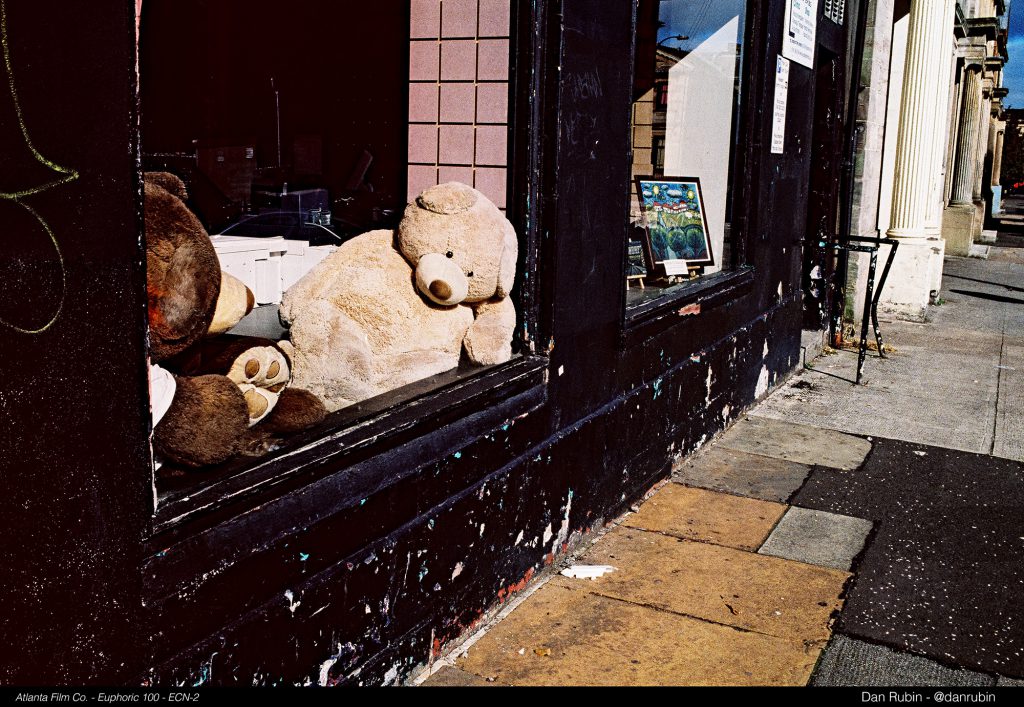 If you want to pick up some Euphoric 100 or other Vision3 offerings, check out the Atlanta Film Co at the following locations!
Web: atlantafilmco.com
Web: dunwoodyphoto.com
Instagram: instagram.com/dunwoodyphoto
Instagram: instagram.com/atlantafilm.co
In-Person at Dunwoody Photo:
5500 Chamblee Dunwoody Road, Suite 6A, Dunwoody, GA
Want a subscription to SilverGrain Classics and are a fan of Classic Camera Revival? Visit their shop online and buy a magazine or a subscription? Looking for a good spot to get your gear and material fix check out Burlington Camera (Burlington, ON), Downtown Camera (Toronto, ON), Film Plus (Toronto, ON), Belle Arte Camera (Hamilton, ON), Pond's FotoSource (Guleph, ON), Foto Art Camera (Owen Sound, ON). In Quebec, Photo Service (Montreal, QC) and Studio Argentique (Montreal, QC), Out West there's Kerrisdale Cameras (BC), The Camera Store (Calgary, AB) and Beau Photo Supply (Vancouver, BC). Additionally you can order online at Argentix (Quebec), buyfilm.ca (Ontario), the Film Photography Project or Freestyle Photographic. Looking for development options, check out these labs that have our support, Boréalis Photo Lab, Old School Photo Lab, The Darkroom, and Film Rescue International.
Also you can connect with us through email: classiccamerarevivial[at]gmail[dot]com or by Facebook, we're at Classic Camera Revival, Twitter @ccamerarevival, and Instagram (@classiccamerarevival)!