We've made it here to the end of another year and another season of the Classic Camera Revival! So why not join the whole team, John, Jess, Chris, Bill and Alex, as we talk about everything we have been using and working with throughout 2022? It's a classic round table to round out the year.
Cheap & Cheerful – 90s/00s SLRs
If there's one thing that Alex found a soft spot in 2022 is the entry-level SLR from the late 1990s to early 2000s, and this year he branched out from his usual taste for professional line cameras, adding simple entry-level options for his main autofocus kits. The first one is the Minolta Maxxum 70, a great final entry from Konica-Minolta with many features shared with the Maxxum 9 but in a smaller package. Of course, it wouldn't bit a kit without a Nikon F65 that can support all the F-Mount lenses, unlike its successor, F55. And probably has the best exposure meter of the three he has. The final is a new system, the Canon EF system. While not his first EF camera, the EOS 3000 is a rare find in North America, but it is the smallest and lightest of the three and certainly adds something different.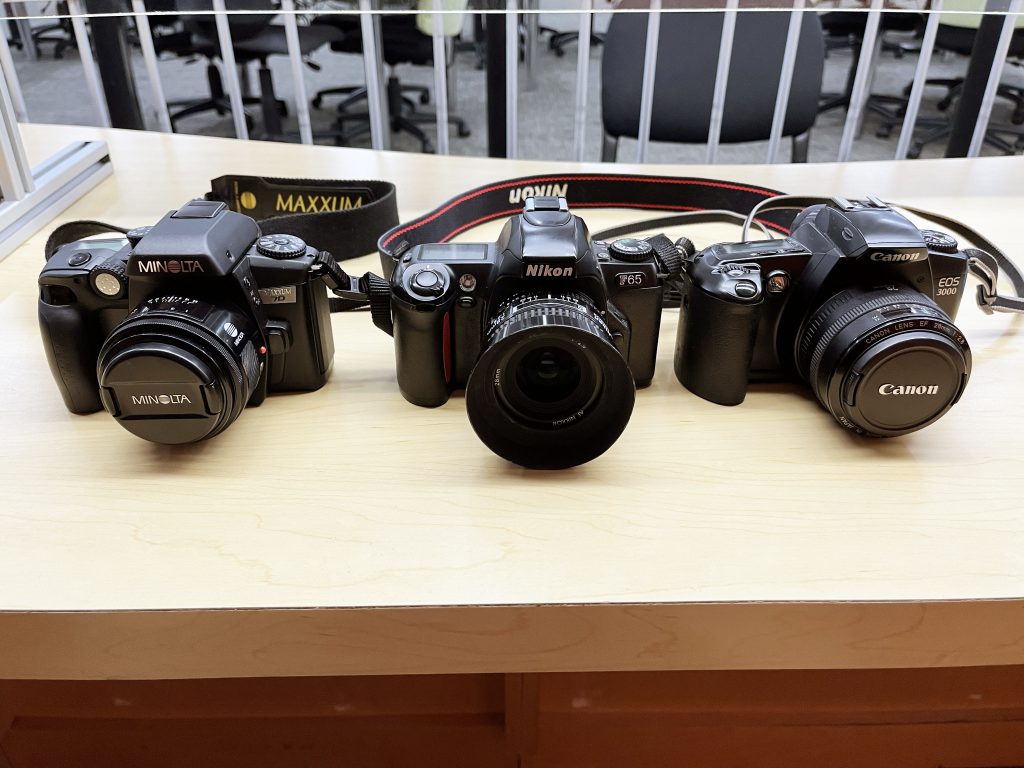 Intrepid Explorer
In addition to reaching a big milestone in life, Jess has gotten her hands on a bucket list camera and a Rolleiflex, but she also got a 4×5 camera. Not to mention one from an amazing company. She secured an amazing 4×5 field camera in the latest model of Intrepid. Intrepid does a hand-built lightweight field camera for those who don't know. This means that she can now shoot all her favourite landscapes in all her favourite films but in a bigger size. And going from 6×7 to 4×5 isn't too much of a leap, but the quality is amazing.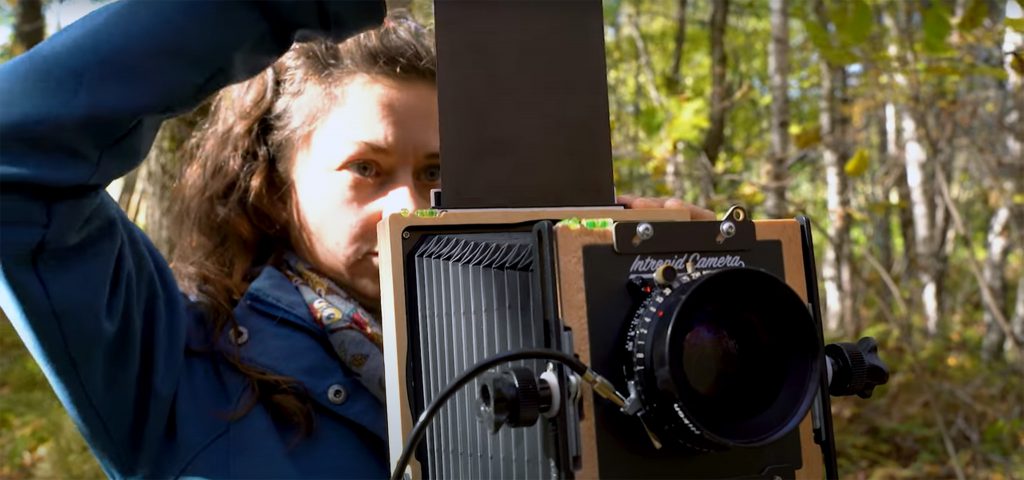 5363 in D-97
Sometimes a film will go both ways, and in the case of 5363, it can be processed as either a negative or a positive film. A blue-sensitive film is mainly used for titles and other high-contrast work. So James picked up Kodak D-97, the dedicated developer for producing positive images from 5363. And there's a lot of contrast. The developer comes from Bellini Foto, an amazing chemistry manufacturer out of Italy, and they are happy to ship to Canada.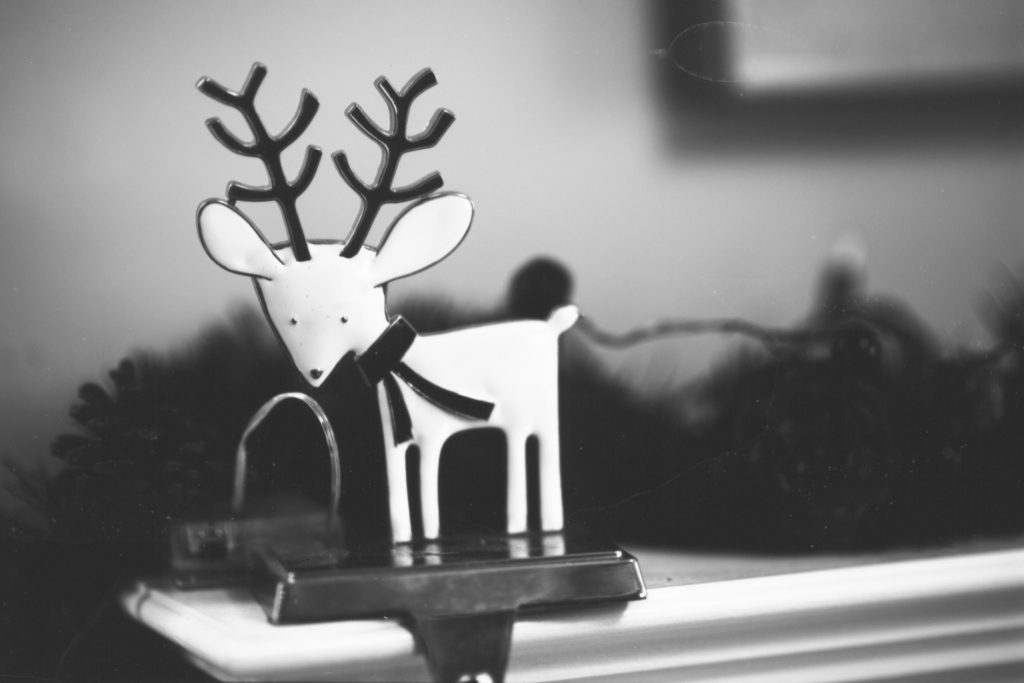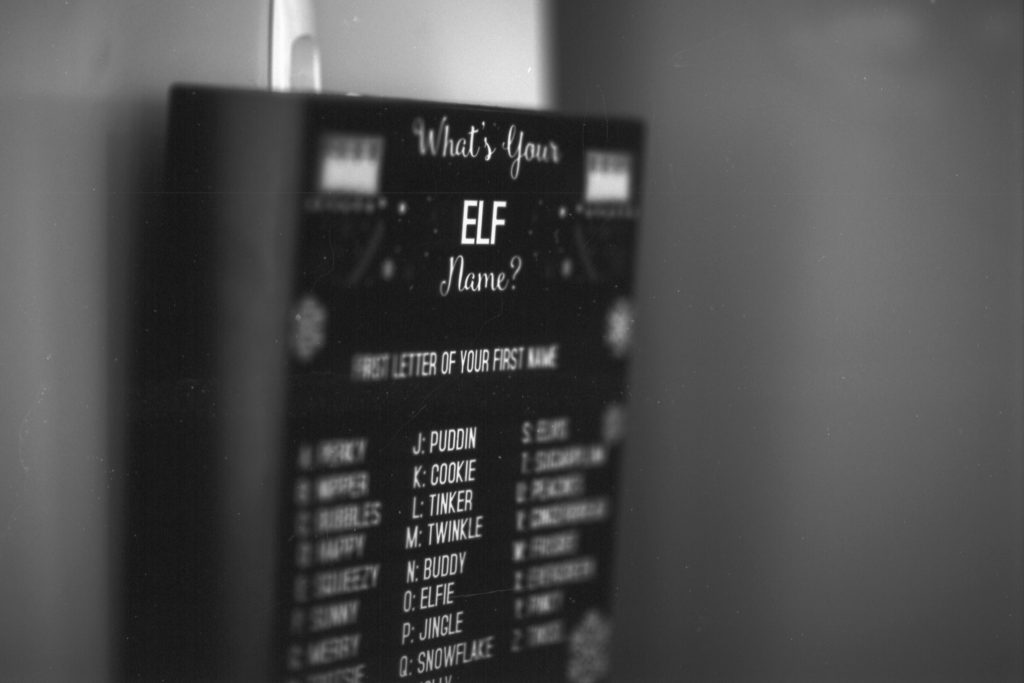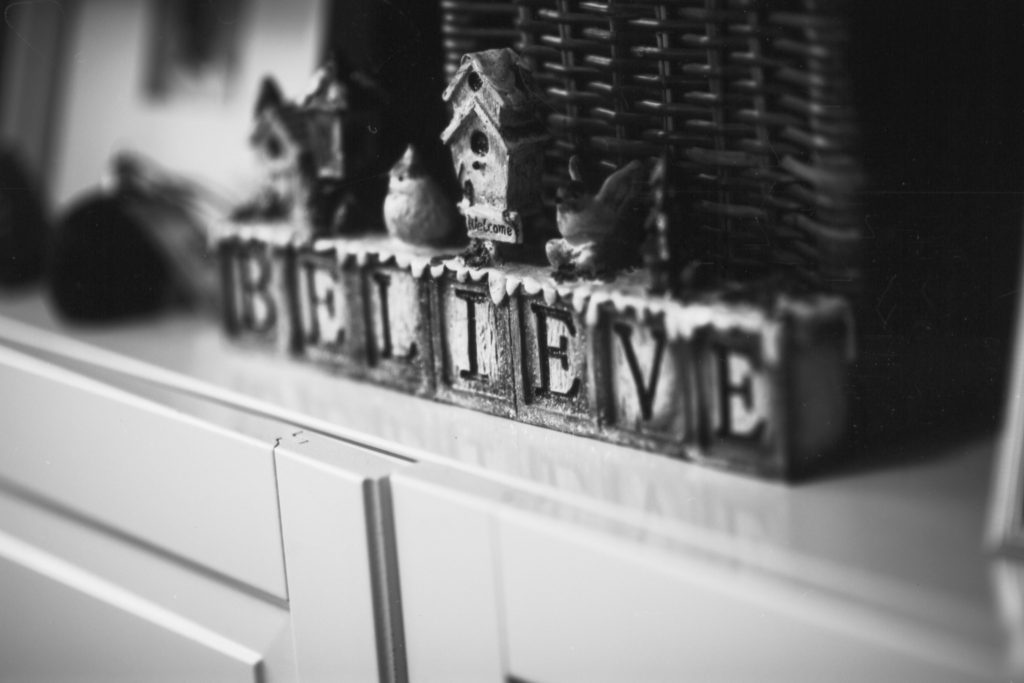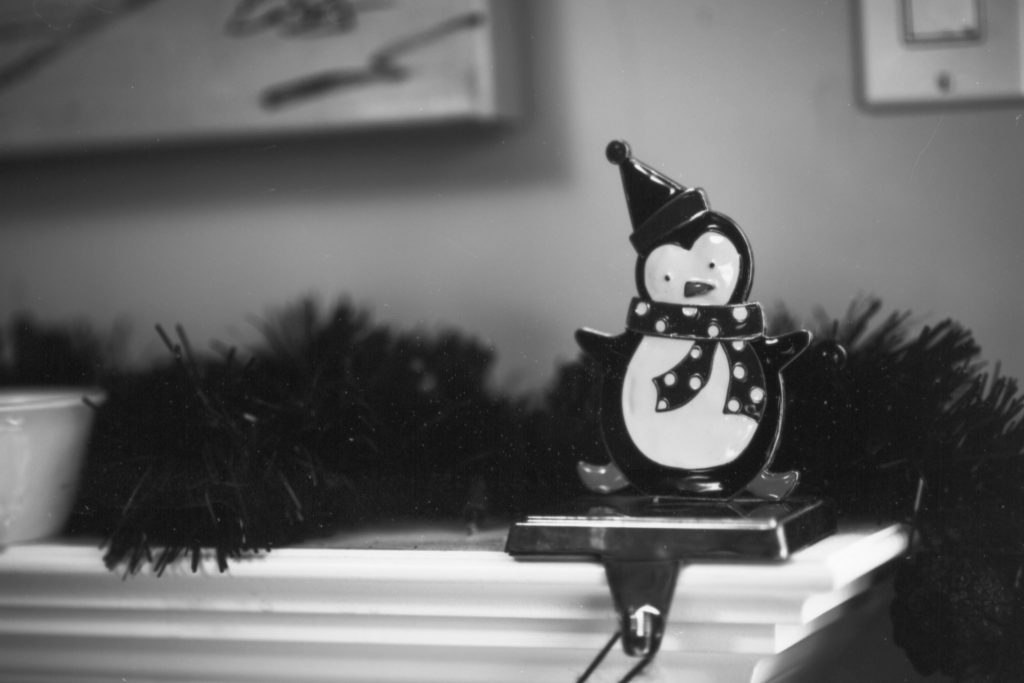 James & The Giant Holga
For someone who loves the better things in life, the Holga is something different. And James enjoyed working with the far simpler camera and let go of some creative constraints that were applied in a more technical and premium manner. Let loose, let the camera do its thing, and embrace the imperfections. It adds a bit of fun to the photographic process and some things the Holga constraints help embrace creativity.
Bill & Kodak Colour Films
When it comes to colour films, we've realised that we need to sell an organ to afford it. And while the IG favourite, Portra 400, is a bit difficult to find these days. But CineStill 400D has filled that hole in Bill's heart. Sure it's a bit on the warm side and about the same price as Portra 400, but unlike Portra, you can get your hands on it! And it has plenty of latitude and control over it, easily adjusting colour and under-exposing by a couple of stops without too much trouble. Of course, CineStill 400D isn't the only colour film to hit the market. SantaColor 100, or Kodak AreoColor IV, is another amazing film stock that has come into wide availability through FlicFilm and FilmWashi.
Project Failure
A failure is always an option, but you must always learn from them. This past year, Chris wanted to shoot a fifty-two-roll project using the Polaroid Go. But things don't always go the way you want them. After using Lomography in a similar project, this time around, steam was lost along the way. And while Chris tried to push, things didn't go in the same direction; work, personal, and other things got in the way. But the pause was good and helped put a mojo back into things and trying to channel that push.
Polaroid DuoChrome
Duochrome is a bit of a tricky film, and it's the first time Chris has used such a film, especially the Green Duochrome. It did a bit of a puzzle to figure out how to make thing works best. But after stopping to make things right, shoot from the hip and hope for better results in the new year.
Simplfying Everything
When it comes to things, John has been working hard on keeping things simple. While he's branched out by getting a GW690 and using Black/White & Green, he is working hard on keeping his film work within the black & white sphere. The price and availability of colour film are starting to dig into the budget. But Black & white film is certainly helping keep things simple. But even in the B&W sphere, John is starting to go with things that are readily available and trusted to work all the time. And his continued choice remains in the sphere of Harman, HP5+, and Pan F+, and he's even made up with Delta 400. It also means keeping things in line with camera bodies, with his Hassy, Canon A-1 and OM-1 being the top choices.
Want a subscription to SilverGrain Classics and are a fan of Classic Camera Revival? Visit their shop online and buy a magazine or a subscription? Looking for a good spot to get your gear and material fix check out Burlington Camera (Burlington, ON), Downtown Camera (Toronto, ON), Film Plus (Toronto, ON), Belle Arte Camera (Hamilton, ON), Pond's FotoSource (Guleph, ON), Foto Art Camera (Owen Sound, ON). In Quebec, Photo Service (Montreal, QC) and Studio Argentique (Montreal, QC), Out West there's Kerrisdale Cameras (BC), The Camera Store (Calgary, AB) and Beau Photo Supply (Vancouver, BC). Additionally you can order online at Argentix (Quebec), buyfilm.ca (Ontario), the Film Photography Project or Freestyle Photographic. Looking for development options, check out these labs that have our support, Boréalis Photo Lab, Old School Photo Lab, The Darkroom, and Film Rescue International.
Also you can connect with us through email: classiccamerarevivial[at]gmail[dot]com or by Facebook, we're at Classic Camera Revival, Twitter @ccamerarevival, and Instagram (@classiccamerarevival)!