We all need that little bit extra, that extra stop, that extra degree. For that, we pick up the heavy hitters, the big glass in our camera kits. If you're someone who is an ultra-wide junky (Lens 24mm or wider) or wants only a sliver of your frame in focus (Lenses with apertures at f/1.4 or faster), this episode is for you!
Konica-Minolta Maxxum AF 17-35mm 1:2.8-4 D
When it comes to wide-angle lenses, Alex is a bit of a junkie, so when he found this beautiful lens for his Maxxum system he didn't think twice. Now there are two versions of this lens, there's the fixed aperture version (f/3.5) and the variable aperture (this version). And while many flock towards the fixed aperture version resulting in it cost more, many who are fans of the Maxxum system much prefer this one. And for an ultrawide lens, the price on these is fair. Now this lens will work on your digital cameras, but many who do find it doesn't perform as well than on a film SLR.
Nikon AF-S Nikkor 14-24mm 1:2.8G
When it comes to the fixed f/2.8 aperture lenses from Nikon that make up the trinity, the 14-24mm f/2.8G is the widest of the three. And honestly, everyone around the table agrees this is a magical lens. Optically Nikon did an amazing job with this lens, allowing for such a wide-angle and having little distortion. And it's also a lens that while Nikon has released a new version of it, they did nothing to change the optical configuration. And while on a crop-sensor camera you do lose a bit, on a full-frame, it's wide maybe a little too wide in some cases.
Nikon AF-S Nikkor 24-70mm 1:2.8G
When it comes to a catch-all lens, for James he doesn't have to look far before settling on the 24-70/2.8G, while more of a normal zoom lens, having that 24mm on the wide end and a constant f/2.8 aperture makes this a lens that works great on any camera he throws it on from his digital to film bodies. While designed more for the digital medium, it does a great job in handling film as well. While it isn't a great lens, there is some distortion at the extremes, it is a good one.
Nikon AF-S Nikkor 85mm 1:1.4G
It's no secret that James loves the 85mm focal length and when it comes to big glass, you don't have to look far from the 85mm f/1.4G. It's only his second favourite lens mostly because it's a massive lens but not too heavy. But as a portrait lens, this one is killer. Now you don't have to go with the modern version, the older 85mm f/1.4D is just as good and is better suited if you're doing more film-based photography, although the G is no slouch either.
Nikon AI Nikkor 20mm 1:2.8
For a lens this wide, John is surprised at how inexpensive it is on the used market. And it pretty much is the widest you want to go before things start looking unreal. Plus with a lens this wide it maintains good image sharpness and quality. Also, you don't have to worry too much about getting your knuckles in the shot and don't worry too much about that camera shake. A steady hand can shoot this lens as low as 1/15″.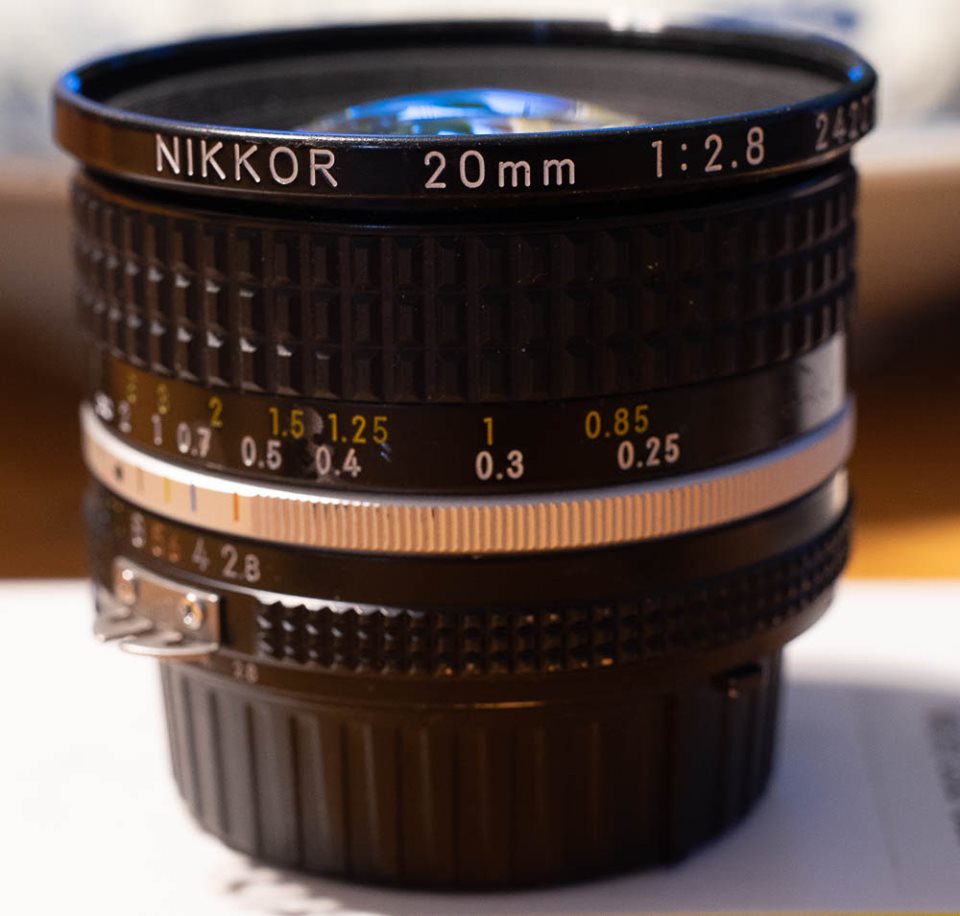 Voigtländer Super Wide Heliar 15mm 1:4.5
Going super wide in a rangefinder lens can be a pricey endeavour, for John look no further than the Super Wide Heliar, and if he wants to get wide this is the lens he reaches for. This is the second version of the lens which John has in the M-Mount which pretty much stays on his Bessa Rangefinders. Plus the lens has little in the way of distortion, so your straight lines stay straight. His favourite trick is fitting the lens with a Red-25 filter and shooting Rollei Retro 80s for an extra kick.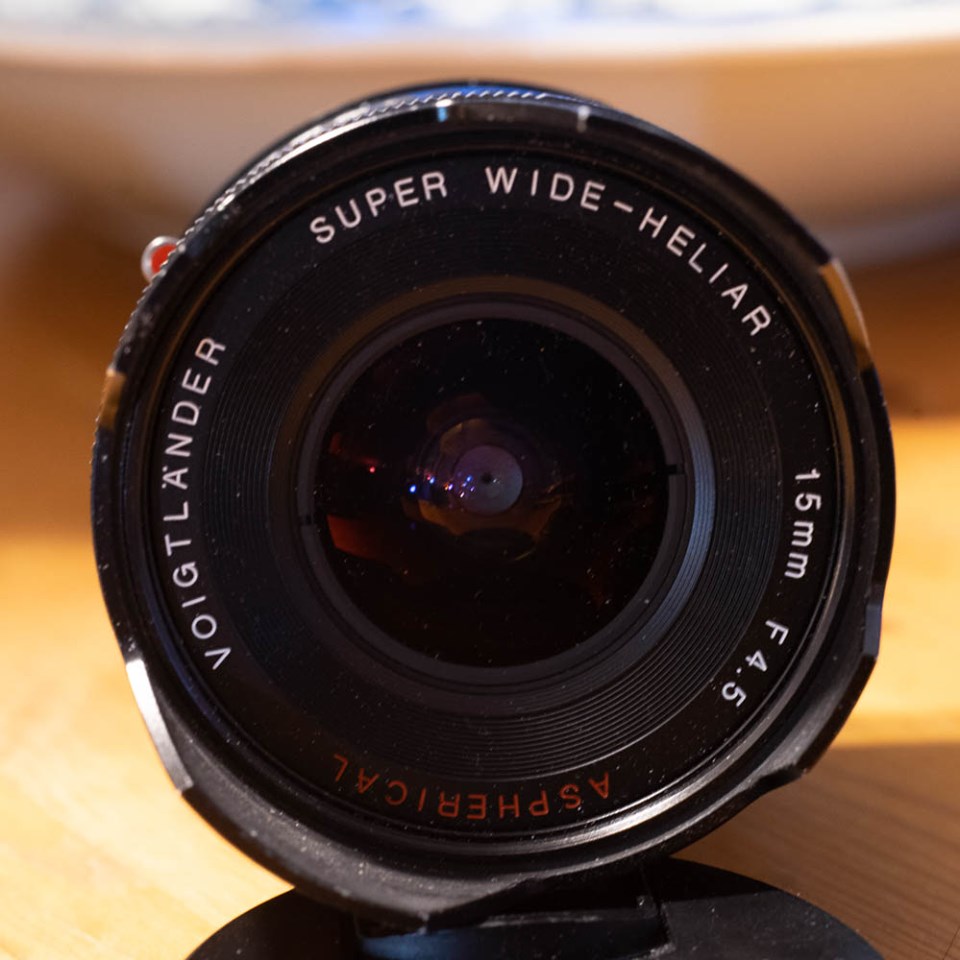 Nikon Auto Nikkor-S 50mm 1:1.4
These days most manual focus Nikon shooters are looking for AI and AI-S lenses, but for Bill, the Pre-AI glass is where it's at! The Nikkor-S 50/1.4 is a classic fast-fifty from the company that introduced the lens. The 7 Element in 5 Group design was produced from 1962-70 can be AI converted to use on modern Nikon cameras and gives you a touch of distortion but overall is a great chunk of glass as an everyday carry.
Nikon Auto Nikkor-N 24mm 1:2.8
Sometimes you don't need anything wider than 24mm, it gives you that wide-angle without being too wide. This is another classic pre-ai lens that has been converted to AI for use with modern Nikon cameras. This is a 1967 lens with a 9 Element in 7 Group design with excellent close focus ability and correction. Bill loves this lens for street and landscape work and is always a companion on his yearly retreat to Billy Bear. Oh, and a lens hood is highly recommended.
Nikon AF Nikkor 16mm 1:2.8D
For Trevor, there is nothing better for environmental portraits in tight spaces than the Nikkor 16/2.8D. Despite the ultra-wide nature, Nikon does these right and you don't get as much distortion as you might think. This gives you a super fun lens to work with but your subject will be a little closer than it appears.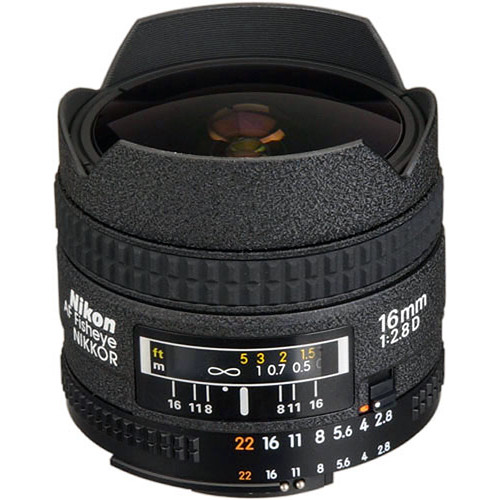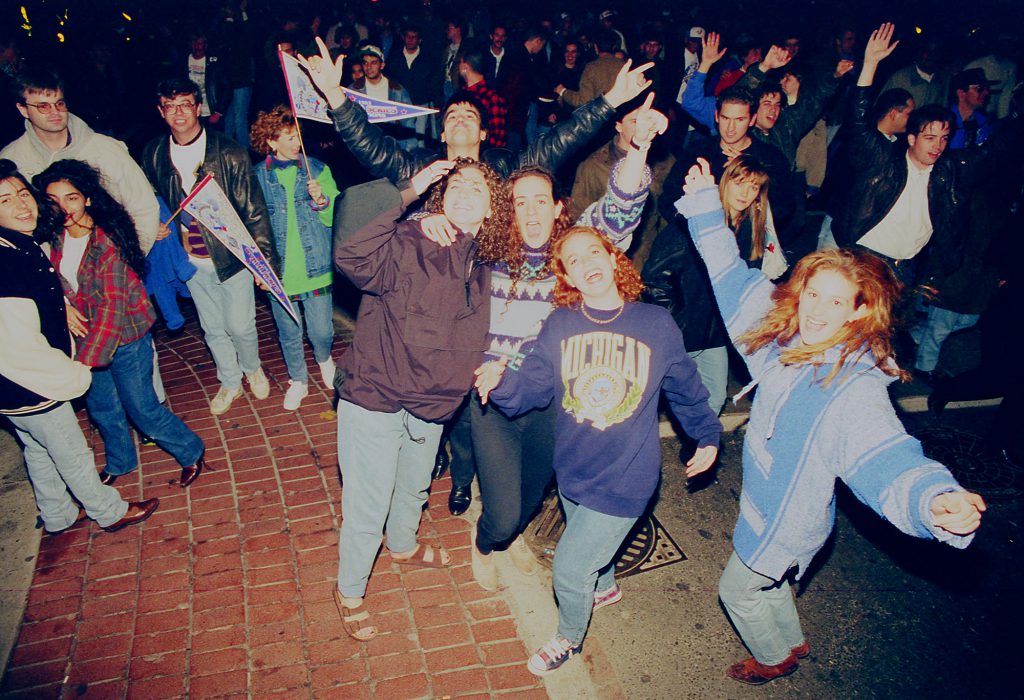 Want a subscription to PhotoKlassic International and are a fan of Classic Camera Revival? Visit their shop online and buy a magazine or a subscription? Looking for a good spot to get your gear and material fix check out Burlington Camera (Burlington, ON), Downtown Camera (Toronto, ON), Film Plus (Toronto, ON), Belle Arte Camera (Hamilton, ON), Pond's FotoSource (Guleph, ON), Foto Art Camera (Owen Sound, ON). Out West there's The Camera Store (Calgary, AB) and Beau Photo Supply (Vancouver, BC). Additionally you can order online at Argentix (Quebec), buyfilm.ca (Ontario), the Film Photography Project or Freestyle Photographic. Looking for development options, check out these labs that have our support, Boréalis Photo Lab, Old School Photo Lab, The Darkroom, and Film Rescue International.
Also you can connect with us through email: classiccamerarevivial[at]gmail[dot]com or by Facebook, we're at Classic Camera Revival, Twitter @ccamerarevival, and Instagram (@classiccamerarevival)!