Join the crew from Classic Camera Revival as we sit down to a round table episode to discuss anything and everything. We welcome Bill from Studio C-41, Gabe and Jeff from I Dream of Cameras and Andre from Negative Positives for this episode. Buckle up for an alcohol-fuelled marathon episode!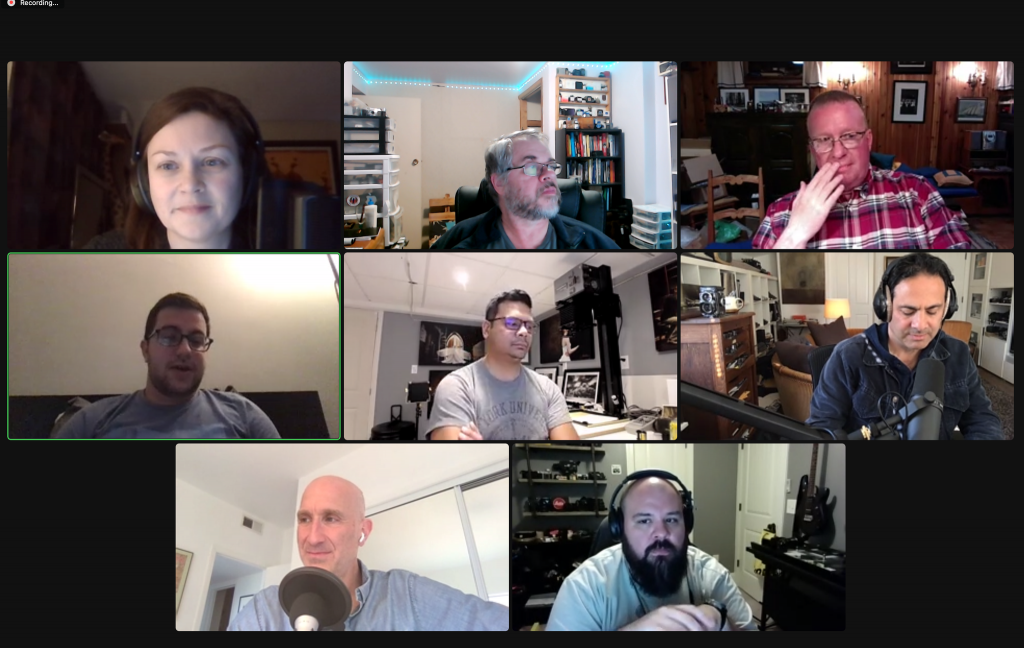 We at Classic Camera Revival are horrified about the ongoing illegal and brutal invasion of Ukraine by forces directed and ordered by Russian President Vladimir Putin. Know that we at CCR stand with the brave defenders of Ukraine, those fleeing the conflict and those in Russia who are being arrested, suppressed from speaking out against their President and the illegal war he is conducting against a sovereign independent nation with its unique history and rich culture. Please consider donating time, money, and effort to support Ukraine, her defenders, and her citizens. Слава Україні!
Want a subscription to SilverGrain Classics and are a fan of Classic Camera Revival? Visit their shop online and buy a magazine or a subscription? Looking for a good spot to get your gear and material fix check out Burlington Camera (Burlington, ON), Downtown Camera (Toronto, ON), Film Plus (Toronto, ON), Belle Arte Camera (Hamilton, ON), Pond's FotoSource (Guleph, ON), Foto Art Camera (Owen Sound, ON). In Quebec, Photo Service (Montreal, QC) and Studio Argentique (Montreal, QC), Out West there's Kerrisdale Cameras (BC), The Camera Store (Calgary, AB) and Beau Photo Supply (Vancouver, BC). Additionally you can order online at Argentix (Quebec), buyfilm.ca (Ontario), the Film Photography Project or Freestyle Photographic. Looking for development options, check out these labs that have our support, Boréalis Photo Lab, Old School Photo Lab, The Darkroom, and Film Rescue International.
Also you can connect with us through email: classiccamerarevivial[at]gmail[dot]com or by Facebook, we're at Classic Camera Revival, Twitter @ccamerarevival, and Instagram (@classiccamerarevival)!